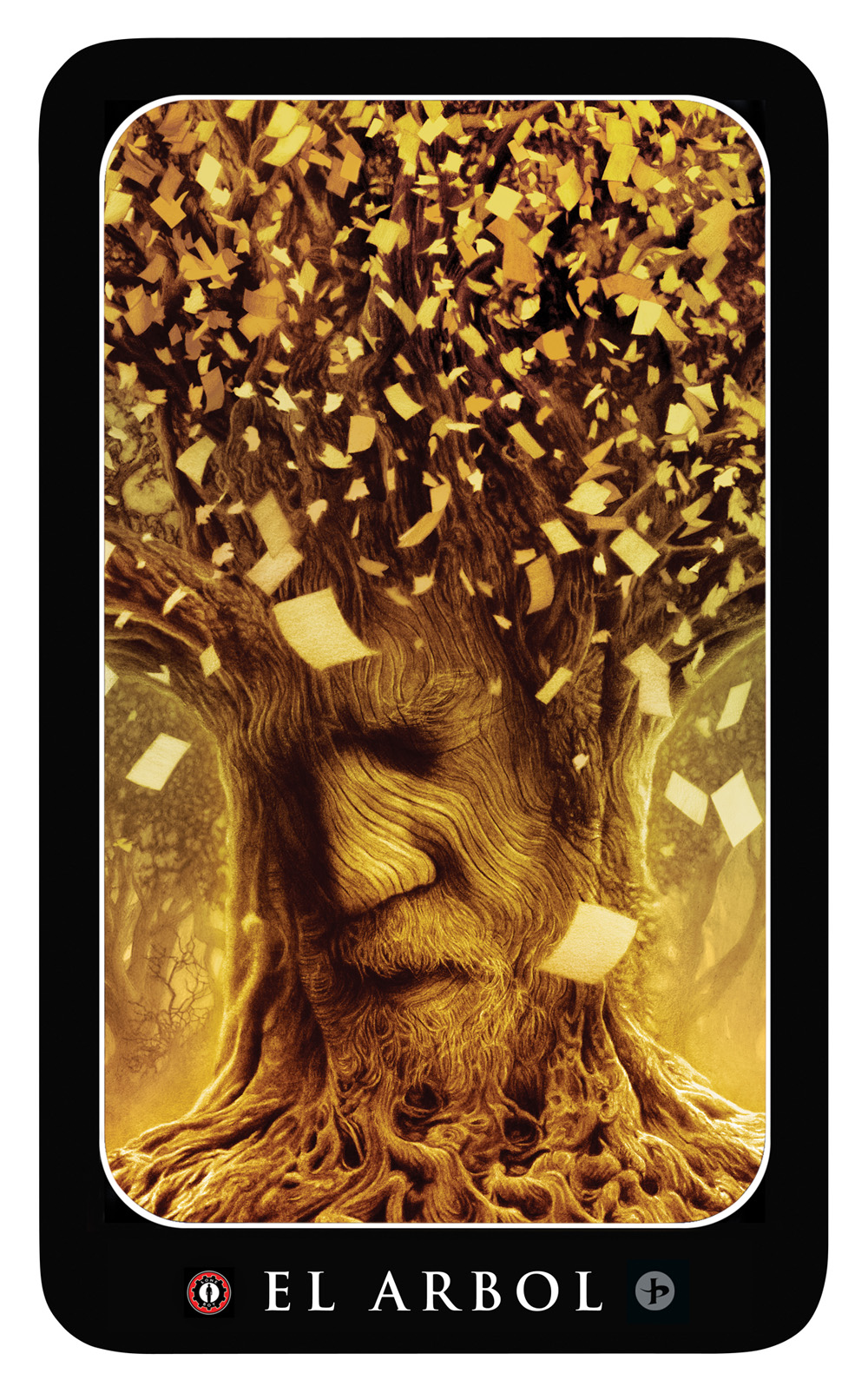 I debuted the final art for my next Loteria card at Armadillocon in Austin, TX this past weekend. Behold "El Arbol". It was featured in the con's Art Show, and I'm proud to say that it won "Best In Show". Thanks so much, Armadillocon. That one's for you, Jay Lake. The artwork is a tribute to Jay as a 'Tree of Life'. He passed away last year from cancer, but he is not forgotten.
Great times at the con. Big thanks to all who played Loteria on Saturday and snatched up my Loteria Grande cards and posters all weekend long. It's great seeing my friends do well at this con. Enjoyed visiting with C. Robert Cargill, Stina Leicht, John Hornor Jacobs, Wesley Chu, Justin Landon, Joe R. Lansdale, John DeNardo, Jacob Weisman, Sanford Allen, Chris Brown, Amanda Downum, Clayton Hackett, Jonathan Miles, Sara Felix, Rocky Kelley, Don Webb, Caroline Yoachim, Michael Nelson (DC17) and many more that I'm sure I'm forgetting (apologies).
Huge shoutout to Team FACT and the Armadillocon committee. I heard a lot of great reports on the programming content from the writer folk, but I want to give a special shout to Scott Zrubek, Tomi Welch, Laura Domitz, Jimmy Simpson, and the Art Show team. Yeah — that art show location was pretty hard-to-find, to say the least. The room itself was fine, but I give a lot of credit to Scott and the team (you too, Chuck Siros), for letting me figure out a solution that would pull more traffic into the show and experiment with table locations. For the first time, I tried doing a vendor table within the Art Show and when that wasn't quite working, I moved it out into the main concourse, designing a table layout that would draw foot traffic down the handicapped ramp, to the Art Show. It was a spur-of-the-moment decision, and sales on both ends leaped immediately. Hopefully, my table solution provides a model for success in upcoming years. And thank you to Karen Meschke and Scott for a major assist on Sunday.
What's next? It's your turn, Spokane, Santa Fe, and Albuquerque.
In August, George R. R. Martin's Jean Cocteau Cinema in Santa Fe will be hosting "Loteria Fest" from August 12-29, featuring a first-time ever exhibition of my first twelve Loteria artworks as large-scale giclee prints in one room. The prints will be for sale, as well as my Loteria Grande cards and posters, plus limited edition prints of my A Song of Ice and Fire art. On Thursday, August 27th, from 7pm to 9pm, I'll be hosting a special reception where we'll play the traditional version of Loteria for fabulous prizes, and I'll do a card and poster signing that night.
Before that reception, I'll be in Spokane for the World Science Fiction Convention (AKA Sasquan) from August 19-23, and after the reception is over, I'll be appearing at Albuquerque's Bubonicon.
Whew — this August is going to be a beast.
Let's do this.