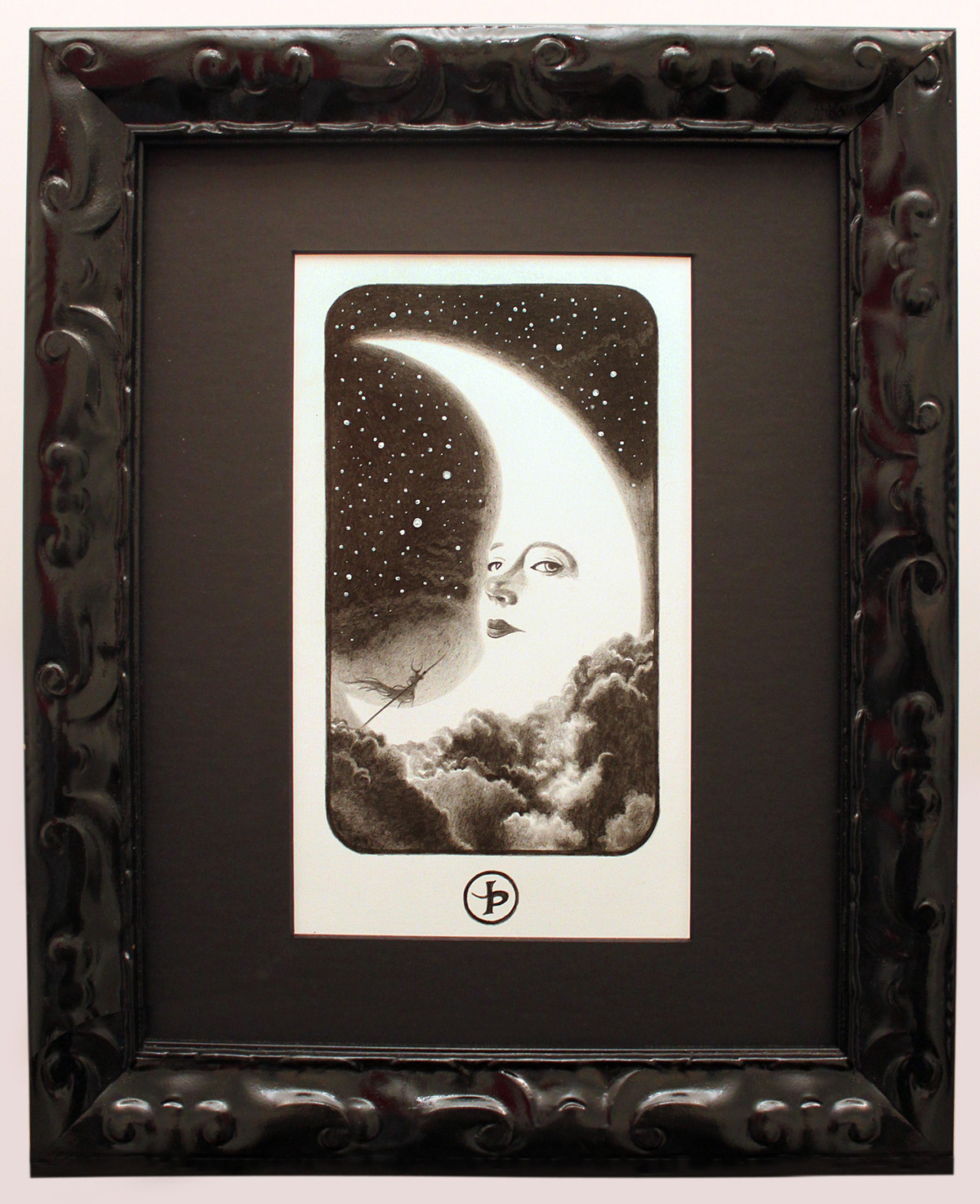 UPDATE: SOLD!!!
This one went fast. Gone within minutes! Thank you, everyone! 🙂
******************
Heads up, art collectors and Loteria lovers!
FRAMED 'LA LUNA' GRAPHITE DRAWING FOR SALE!
Wood frame dimensions: Approximately 14″ x 17″
Matted image area: 6″ x 10.25″
Price: $500 (includes shipping within the continental U.S.)
FIRST BUYER TO EMAIL ME CLAIMS IT. 🙂
Can only ship to buyers within the continental U.S. for this one. Shipping cost to locales beyond that is prohibitive because this piece is somewhat heavy with the frame.
Email: john (at) johnpicacio (dot) com
Once I respond to your note and verify that the art is available, you can pay via Paypal at:
picacio (at) grandecom (dot) net
Note that there is only one of these, and once it's gone, it's gone.
I'll post a notification here when it's sold.
Good luck, all! 🙂