It's been a long time coming. Today, Lone Boy has a new, improved online home — with a new Shop — and this blog where I'll share thoughts and processes about all things Lone Boy. I'll keep updating and improving the look and function of this site in the coming days. However, now that it's been switched to WordPress, it's now so much easier to update and improve than the previous version. Down the road, there will be more offerings in the Shop, but right now, Loteria Grande cards are the most-requested item.
Good news, everyone — because of this popular demand, my Loteria Grande cards are available for online purchase, while supplies last! If you're new to the term "Loteria", it's a classic Mexican game of chance played with a fifty-four card deck featuring pictorial icons. Think Mexican Bingo. I'll soon share more about the rich history of the game — fun stuff!
My Loteria Grande cards are special-edition, giant-sized art collectibles, exclusively produced by Lone Boy. They feature new artwork by me, inspired by the classic iconography of the game. The front sides feature full-color artwork printed on thick cardstock with a durable semi-gloss finish.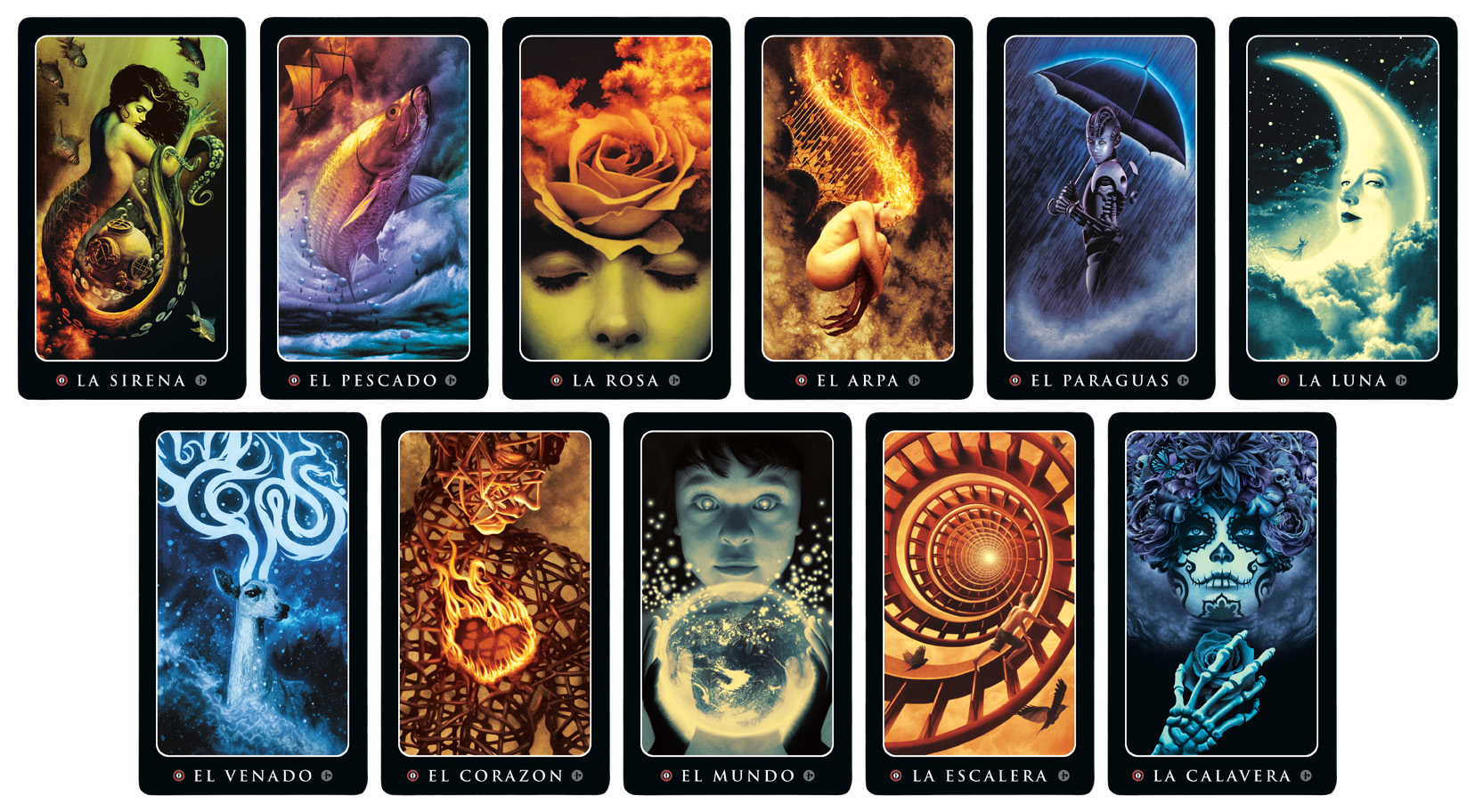 The reverse sides present my final pencil art for each work, and this is one of the features that make Loteria Grande cards unique. Future editions of my Loteria cards will not include these drawings on the backside, and that will automatically distinguish these from other sets. In addition, these are the first editions of these Loteria artworks in card form, and in future, I suspect that will make them very desirable for collectors.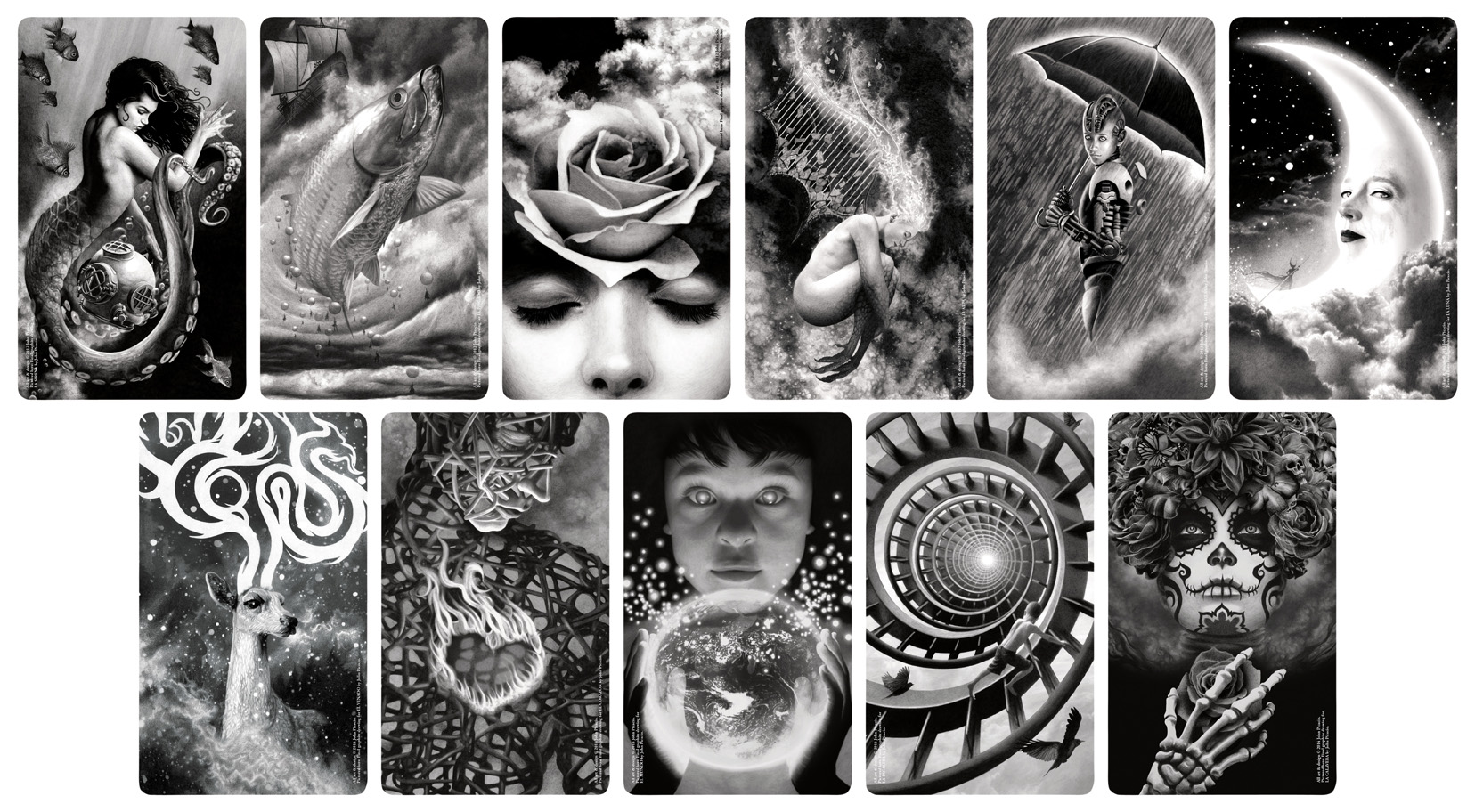 So what exactly does "giant-sized" mean, and how are these cards different from your average cards? THIS: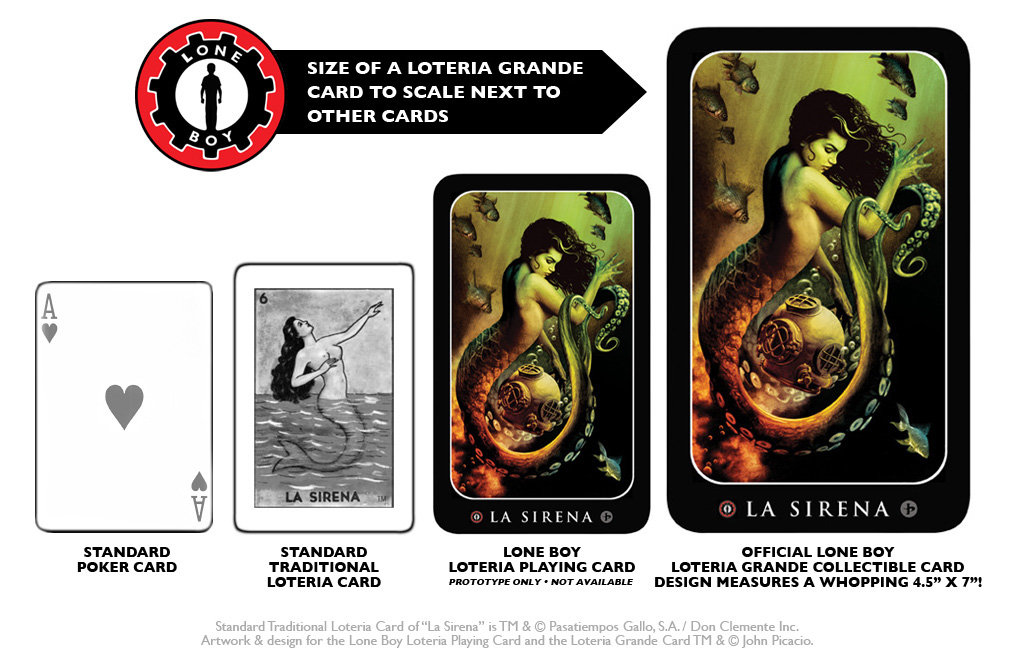 I'm proud to offer The Once Set (pronounced <ohn-say>) — the first eleven of my Loteria Grande cards, sleeved in a custom-made, clear, resealable display bag, priced for $22, while supplies last. Bonus — the price includes FREE shipping to destinations within the US!
For those that kindly supported my 2014 Calendar's Kickstarter campaign — many of you already acquired the first six of my Loteria Grande cards for free, as campaign rewards. For you, I'm offering The Cinco Set as a convenient option, which includes the next five brand-new Loteria Grande cards for only $10 — including "El Venado", "El Corazon", "El Mundo", "La Escalera", and "La Calavera". Cinco Sets will only be available for a limited time, until Wednesday, February 4th, and then after that date, only the Once Sets will be available.
These cards are a labor of love, and I'm excited that they've struck a chord with so many of you. Come and get 'em while they last!
In Loteria We Trust.